About
 Account Manager, Janis Behan »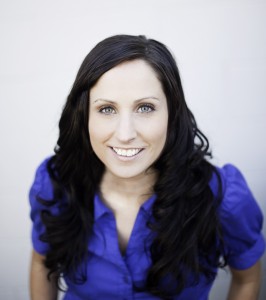 Janis is an experienced marketing practitioner with years of experience in social media and traditional marketing tactics.
As our Account Manager, Janis is the first line of contact with clients, and leads the charge on our campaign execution. Since making the transition from traditional (newsletter, direct mail) marketing several years ago, Janis has managed a number of successful social media campaigns and contests.
She attended Camosun College, where she earned a Diploma in Marketing. She was previously employed as a Marketing Coordinator for a local distributor of playground equipment, and made the transition to a focus on digital marketing in 2009. She now specializes in sourcing and using promotional software solutions for campaigns on and off of Facebook.
Jordan's younger sister also currently manages marketing efforts for their other sibling, Wesley Behan, a real estate agent at RE/MAX Crest Realty (Westside).
Check out Janis' blog, at janisbehan.com, her photos on Flickr, and her LinkedIn profile for more information.

 top of page
Founder, Jordan Behan »
With a background in traditional media, Jordan started working on the web in 2004 and hasn't looked back since. In 2010, He was named to BC Business Magazine's online list of "Social Media Innovators," and in 2007 and 2008 he co-authored the 1st and 2nd Ed. of "Age of Conversation" with 100's of other bloggers worldwide. Previous to his online life, Jordan worked in TV as a commercial producer for CHUM TV, and as an editor of the first-ever User-Generated Content show on television, "Speaker's Corner." While still in high school, Jordan was hired as a reporter/photographer for his local newspaper. He subsequently spent the next several years with ink-stained fingertips and in 2001 he won a Ma Murray (BC/Yukon Newspaper Assoc.) Gold Award for Black and White Ad Design.
His advice and tips have appeared in the Vancouver Sun, on CityTV, G4Tech TV's The Lab with Leo Laporte, in "The New Rules of Marketing and PR" by David Meerman Scott and he also co-authored "The Age of Conversation," in collaboration with 103 other authors.
He now has well over a decade of experience and education in media; working in television, newspaper, radio and online marketing. After a short stint in PR, he founded Tell Ten Friends in 2006, using his spectrum of media know-how, combined with the many effective and affordable marketing tools available on the web to help companies communicate directly with their customers.
Jordan completed the Applied Communication Program at Camosun College (Radio, Television, Print) in 1997 and BCIT's Venture Entrepreneurship Program in 2006. He is also (and most importantly) a happily married father of two.
Questions? Use our handy contact form to get in touch directly. For more on Jordan, check him out at his personal site: www.jordanbehan.com, his photos on Flickr,  or on Twitter.
For a more detailed CV, see his LinkedIn profile.

 top of page
Creative Consultant, Rob Masefield »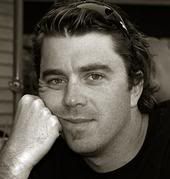 The multi-talented Rob Masefield is the head design consultant for Tell Ten Friends. Rob is an Australian living in Canada, and chronicles his adventures as a freelancer, backpacker and tourist at: www.masey.com.au.
Rob designed the Tell Ten Friends brand mark, and much of the stunning design work that we have delivered for our clients. His incredible commitment to excellence is appreciated by everyone who has the pleasure of doing business with him.
For more info about Rob and his work, visit his blog, his photos on Flickr, or his design and photography portfolios.

 top of page
The Tell Ten Friends Network »
Tell Ten Friends has several relationships in a network of other marketing professionals and service providers: business advisors, web developers, designers, photographers, writers, sales trainers, pay-per-click advertising specialists and SEO (search engine optimization) experts. Depending on your needs, when you deal with Tell Ten Friends, you benefit from the diverse range of talents of any number of professionals within this network.
Contact us if you have questions about how to tap into the power of our network, or if you'd like to become part of our roster of trusted media companies and contractors.

 top of page